NEWS
Stay up-to-date with what's happening at the museum and in our community of friends and colleagues, download recent issues of our newsletter, and browse through links to news stories featuring our exhibits, programs and events.
Sharing stories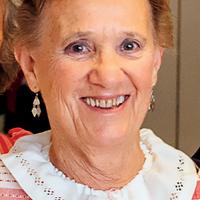 The Museum is excited to announce the recipient of this year's Amandus Johnson Volunteer Award, Karin Kornaga. Karin has been a longtime member and devoted volunteer at the ASHM for over 30 years. If you have visited recently, you may have seen her captivating smile at the front desk or perhaps enjoyed hearing her sing in Swedish for the children during Toddler Time. Karin is also ever present at Midsommarfest, leading dances around the maypole, and at Lucia Fest, serving up delicious meatballs and other delicacies.
A tragic regular fixture in the news has become reports on the Syrian refugee crisis. It's easy to feel overwhelmed by the staggering statistics, and these war torn regions can often feel distant and leave U.S. citizens disconnected. People may want to help but are not sure how they can make a difference, especially when not in a position to provide financial donations. At the end of the day, many find themselves saying "I feel bad, but how can I help"?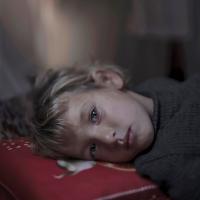 It can be difficult to describe a museum's role in society.  We teach about the past—but look to the future. We tell the stories of extraordinary individuals—but use them to understand all humanity. And we provide a calm space—but dare visitors to question their beliefs. No matter our individual missions, museums share these challenges and one overarching goal: to provide an experience that builds a greater feeling of empathy, an experience that allows one to sense the invisible ties binding all people both past and present.