Whether created for function or fashion, Swedish textiles are well-crafted and stylish. This colorful textile exhibition uses the museum's collection to explore the technique, styles and materials used in creating Swedish clothing, weavings, embroidery, and other handiwork.
A Common Thread looks at the history of provincial costumes and the ways in which Swedish textiles communicate class, gender, cultural identity and social trends. A hands-on table is available for visitors to handle and explore textile materials on their own.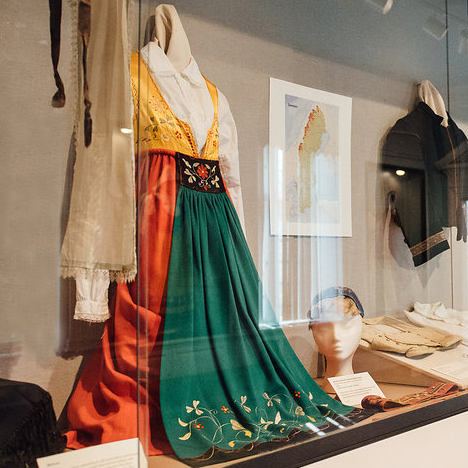 A set of traditional Swedish folk costumes.