This room is named for the "Swedish Nightingale", operatic singer Jenny Lind (1820-1887). Artifacts illustrate Jenny Lind's widespread popularity during her 1850 American tour, which was managed by famed showman, P.T. Barnum. Works by two of Sweden's best known artists are also on view.
The centerpiece (pictured above), Carl Larsson's (1853-1919) Kräftfångst (Catching Crayfish), anchors the room. This playful piece is a large sketch that Larsson painted for a tapestry.
Larsson's watercolor, My Bedroom, offers a glimpse into Larsson's private quarters and the interior design talents of his wife, Karin Larsson. Etchings by Anders Zorn (1860-1920) are also in this gallery.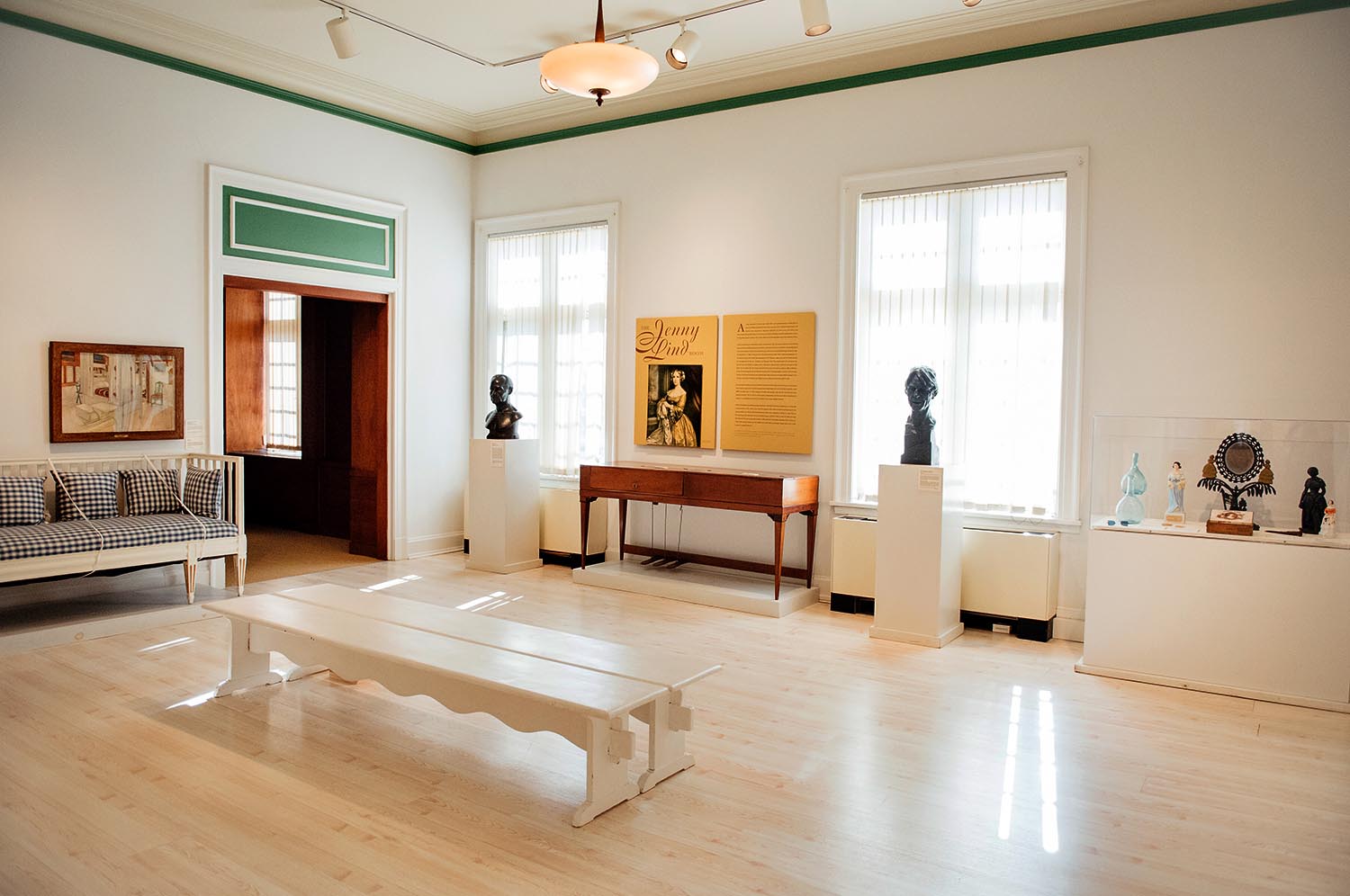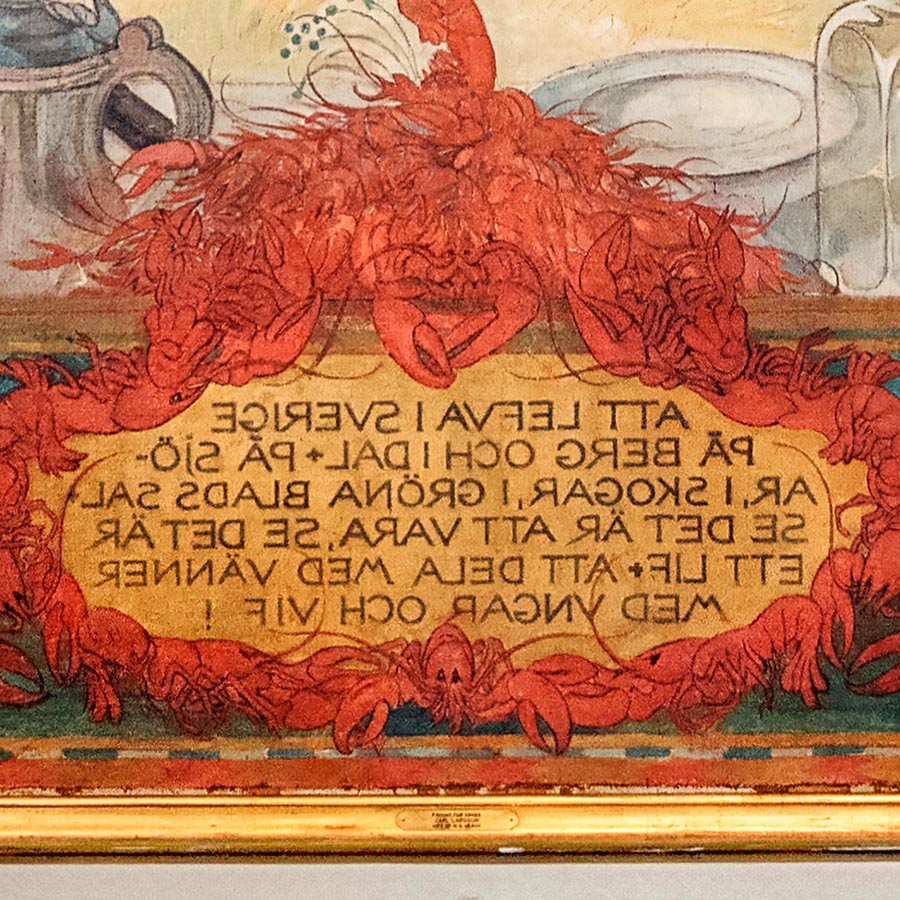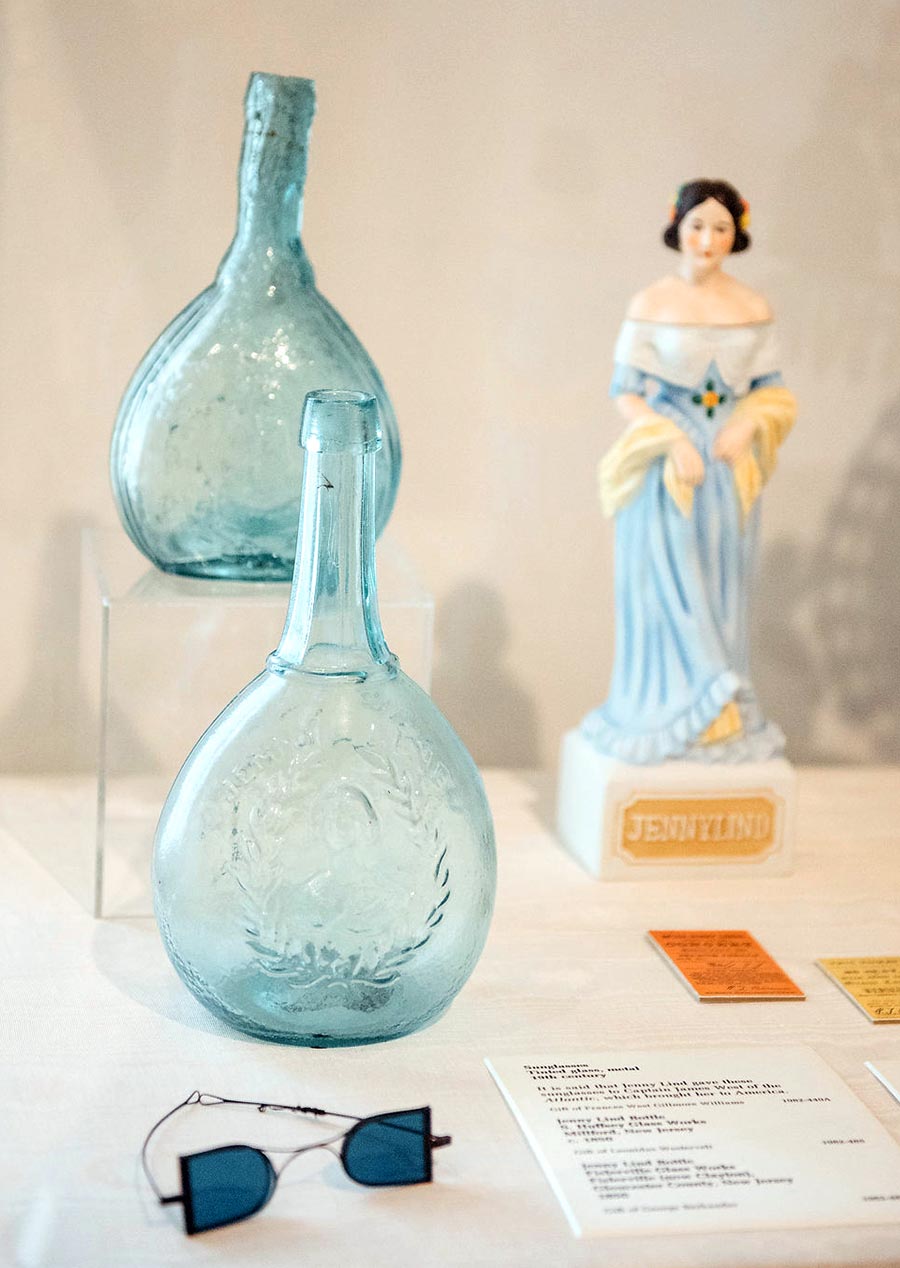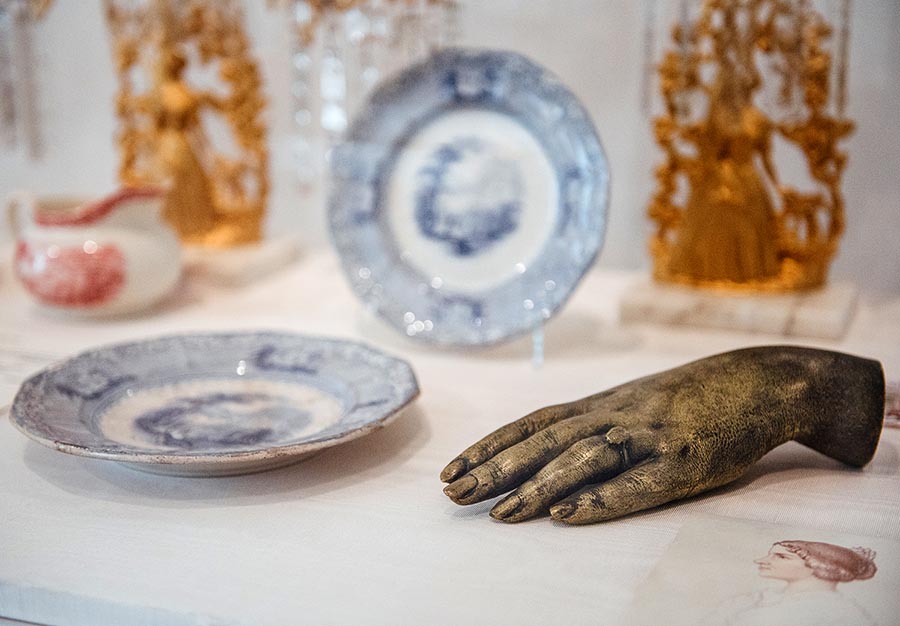 A bronze cast of Jenny Lind's left hand, gifted by the Jenny Lind Club of Detroit.