The Art Deco style of the John Ericsson room is reminiscent of the luxury ocean liners of the 1920s and 1930s. Finished in Macassar ebony, ebonized birch and aluminum, this stunning interior was designed by Martin Hedmark in 1931. Ericsson is best known for designing the U.S.S. Monitor, the ironclad vessel which fought the Confederate Virginia (Merrimac) during the Civil War.
Virtually tour the gallery here: https://poly.google.com/view/7g0VAzWO92S
The wall mural (above), painted by Olle Hjortzberg, shows a fabled scene of Ericsson presenting his design for the Monitor to Lincoln's war cabinet.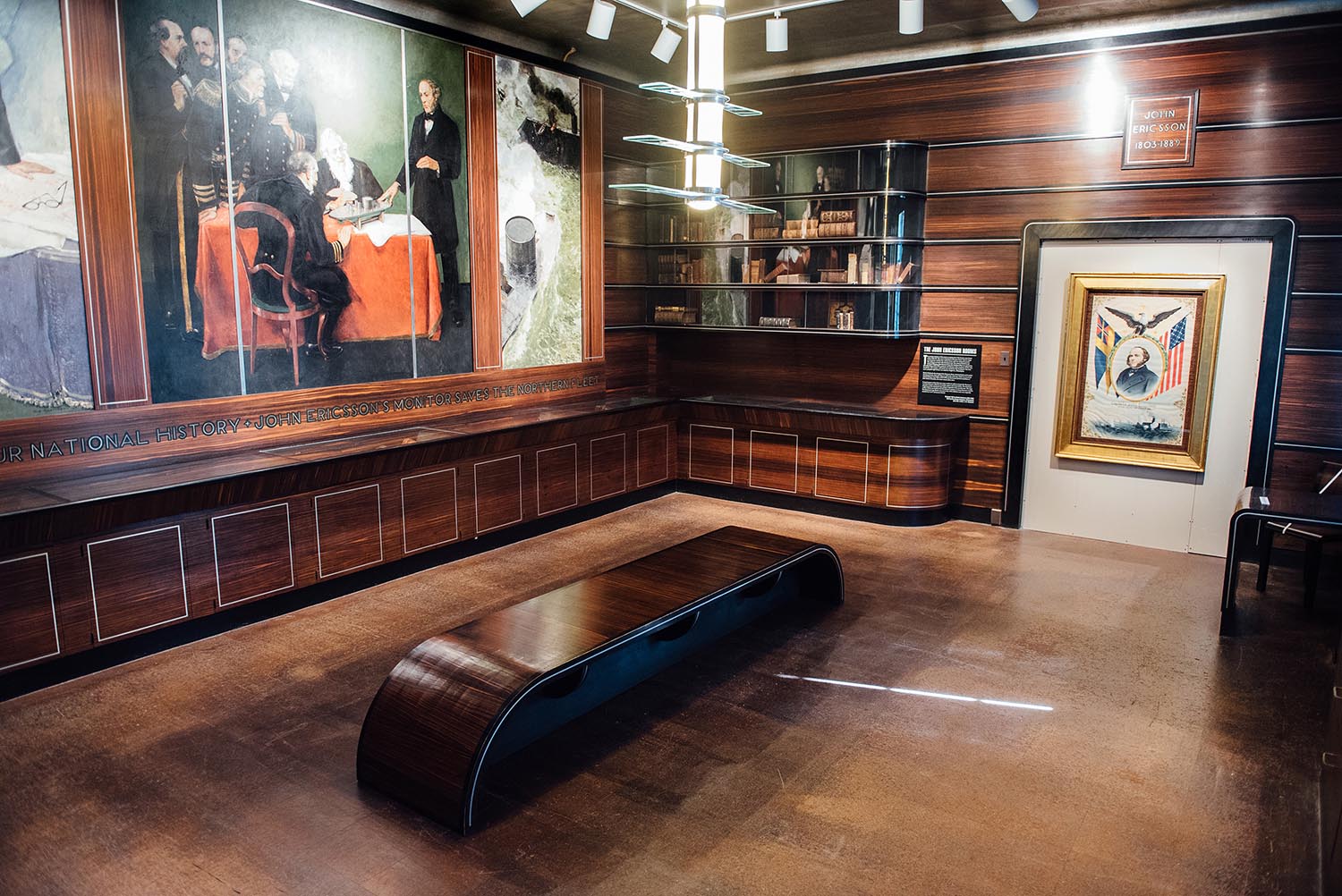 The fixture in the center of the room recognizes John Ericsson's achievement (1803-1889) as the first person to successfully invent and install a twin-screw propeller.