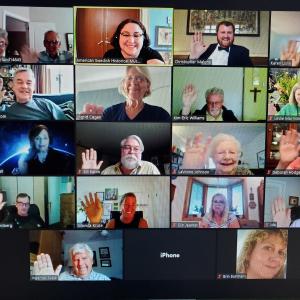 All ASHM members are invited to this exclusive discussion. Museum members have the opportunity to socialize, learn about the organization, and get a behind-the-scenes peek at collections and exhibits. This month members will have a discussion with Executive Director Tracey Beck and Assistant Director Lauren Burnham about their travels through Sweden in July. Be sure to attend and be ready to compare and discuss your travel experiences!
This program is a free benefit of ASHM membership. Not a member? Not a problem! You have the option to join when registering for the program below.
*If you are already an ASHM member, just fill out the form and click "Register" at the bottom of the page to receive the Zoom link to join the discussion.