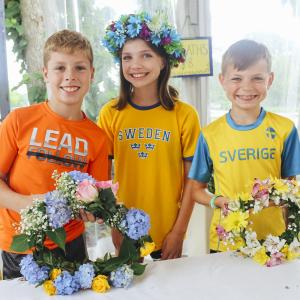 ASHM is proud to once again be a part of the 2022 PHS Flower Show, "In Full Bloom". The Philadelphia Flower Show will be taking place in FDR Park from June 11-19, 2022.
This year ASHM is participating in the Family Frolic on Sunday, Jun 19th. This day is full of free activities for families. Stop by the ASHM table to make tissue-paper flower crowns and learn about Swedish Midsommar traditions. Families can also visit our Pippi room inside the Museum to play and read Scandinavian children's books.
Learn more about Family Frolic activities here.