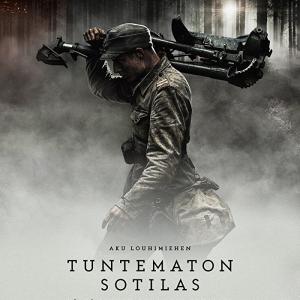 The Finnish-American Society of the Delaware Valley will show the 2017 movie UNKNOWN SOLDIER, based on Väinö Linna's 1954 masterpiece novel of the same name, at the ASHM on April 25.
Over a million Finns saw the movie within four months of its premiere, making it an all-time box office record in Finland. Directed by Aku Louhimies, this is the third adaptation of the classic cult novel. The movie has been an important part of the Finnish popular culture for decades, as the war drama is set during the Continuation War 1941-44 when Finns fought against the Russians. For many, especially younger viewers, the new version has evoked an understanding about the horrors of war and an increased respect for those who fought in it. The grippingly depicted personal experiences of the young men and women on the front, as well as those left to maintain the home front, has created an increased understanding for the realities of those forced to flee their homes in crisis areas.
The event is free for FASDV members, and ASHM members are also invited to attend the event for free. There is a recommended donation of $10 for refreshments. If you are not a member of either organization, you can join FASDV for $20 either online or at the door on the day of the event. The movie will start playing at 6.30 pm.