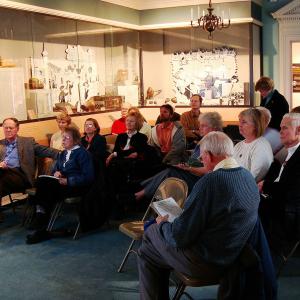 Gather with fellow ASHM members and explore the branches of your Swedish ancestry!
Reverend Dr. Kim-Eric Williams will give a talk on the story behind the publication of the nine-volume set Colonial Records of Swedish Churches in Pennsylvania. Afterward, club members can discuss and share their resource sources and utilize the Nord Library for further research.
Genealogy Club is a benefit of ASHM membership. Not a member, no problem! Just add membership to the event registration.