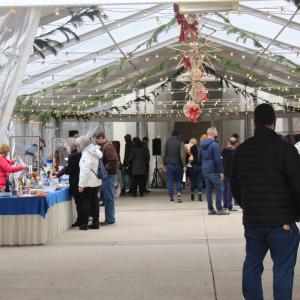 Don't miss this unique magical holiday experience! The outdoor Christmas Market includes your favorite holiday deli items, Christmas decorations and gifts, and SWEA bakery treats. The Swedish Christmas Café will be selling holiday foods and sweets for your refreshment. Enjoy daily Lucia processions at 11 am and 2 pm and live holiday music throughout the day.
Admission is $5 for non-member adults (12 and up) and Free for members and all children under 12. You can pre-purchase tickets below for Saturday 12/4. Tickets will also be available for purchase at the gate.
Want to make sure you get your special holiday food and treats? If you would like to place a pre-order for Deli items, please use the form below. Submission instructions are on the form.