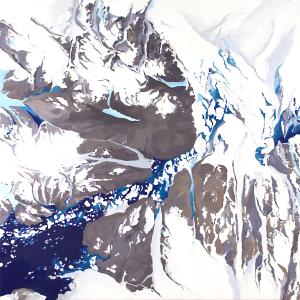 Be the first see this exhibition highlighting the beauty and fragility of the Nordic Arctic by
internationally-renowned artist Diane Burko and guest curated by Dr. Kirsten M. Jensen.
H.E. Bergdís Ellertsdóttir, the Ambassador of Iceland to the US, will be our guest of honor.                     
Sunday, September 29th
2:00 – Discussion on climate change featuring:
            Diane Burko, artist and activist
            Christine Knapp, Director of Sustainability for the City of Philadelphia
            Erik Johanson, Director of Innovation for SEPTA
            Daniel Aldana Cohen, PhD., Director of The Socio-Spatial Climate Collective
3:30 – Gallery tour by Diane Burko and Dr. Kirsten M. Jensen
Hors d'oeuvres and drinks will be served throughout the afternoon.