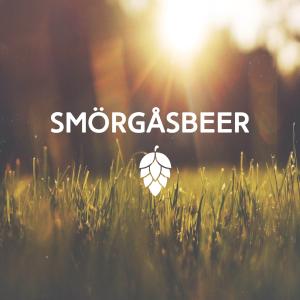 Summer is the perfect time to experience Scandinavian culture by trying new drinks with friends in a fun and relaxing atmosphere. Each July, the American Swedish Historical Museum hosts SmörgåsBeer, which brings people together to experience local and international beers and enjoy Scandinavian food. This year COVID-19 has changed the way we can gather, but not what we enjoy.                                                               
Introducing our new version of this classic event, SmörgåsBeer in Your Backyard! This package for two features a live Zoom Tutored Tasting Experience on Thursday July 30th at 6:30pm. Brew Masters and representatives from select companies will discuss their brands, flavors, and inspiration in real time as you sample. ASHM's Curator will also give people a behind the scenes peek at Museum collection items with a boozy history.
Tickets to the event come with an exciting event bag which includes a six pack of assorted beverages, two collectible SmörgåsBeer tasting glasses, an assortment from Sweetish Candy store in Lancaster PA, a coupon for ASHM's Gift Shop, a free water ice coupon from South Philly's Pop's Homemade Water Ice, and a Scandinavian pub trivia game, all in a reusable Museum tote bag. The first 36 people to purchase also get a bonus bottle of Glogg-toberfest mead from Liquid Alchemy!
Thank you for supporting the Museum in these difficult times. We look forward to toasting with you! Skål!
SmörgåsBeer in Your Backyard! Thursday July 30th 6:30pm

Member: $45
Non-Member: $50
Optional Delivery Fee: $7 (conditions apply)*
(Delivery orders must be placed by July 23rd)
Museum Pick Up: Free and available beginning Saturday July 25th during regular Museum hours.

SmörgåsBeer in your Backyard includes:
A Zoom link for the Tutored Tasting Experience on Thursday July 30th at 6:30pm
SmörgåsBeer Event Bag for Two Including:
         •Six Pack of Assorted Beverages
         •Two SmörgåsBeer Tasting Glasses
         •Swedish Candy from Lancaster store Sweetish Candy and Goods
         •Special ASHM & Pop's Water Ice Coupons
         •Scandinavian Pub Trivia Game
         •Reusable Museum Tote Bag
*You must be 21 or older to purchase this event opportunity. A valid ID must be shown upon pick up or delivery of event bag.
*Deliveries will be made on July 27th and 28th between the hours of 5:00pm and 7:30pm only. Delivery areas include Philadelphia, Delaware, Chester, and Montgomery counties only. Deliveries must be made to a person and will not be left, if a person is unavailable when staff arrive, your bag will be taken back to the Museum for pickup. Delivery fees are nonrefundable. The staff member delivering your bag will be wearing a face covering and maintain physical distance. Event bags cannot be mailed.