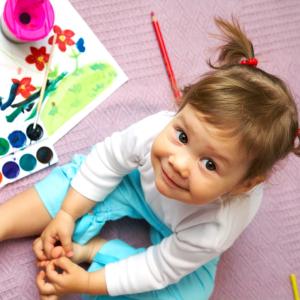 This month at Toddler Time kids will get to build those language and math skills by learning the alphabet and how to count in Swedish! Join us as we read D is for Dala Horse: A Nordic Countries Alphabet by Kathy-jo Wargin and reinforce letter and number practice through museum exploration. Activities include letter matching, Swedish counting games, and a fun stamp craft.
Cost: $5 per child or free for Museum Household Members. There is no charge for accompanying caregivers.
Registration is recommended, but not required. Register online or pay at the door.