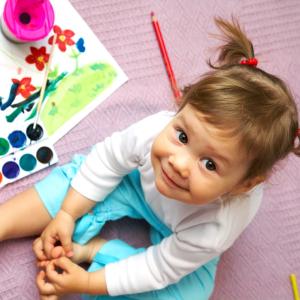 The phenomenon of aurora borealis can be seen across many arctic countries and certainly lights up the sky in northern Sweden.  Join us for Toddler Time as we read Roaring, Boring Alice by P.K. Merski, dance in a color ballet, and do a color mixing science experiment! Enjoy rainbow Jello snack and watch the night sky light up!
Cost: $5 per child or free for Museum Household Members. There is no charge for accompanying caregivers.
Registration is recommended, but not required. Register online or pay at the door.