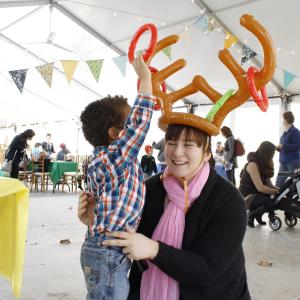 Celebrate indigenous people's month at ASHM. Families will learn about the Sami people and their traditions as we explore Sami objects in the collection. Join us as we read "Inger's Promise" by Jami Parkison and play reindeer games.
Live reindeer will join us from the Spruce Ridge Reindeer farm!
Toddler Time is free for members and $5 per non-member child. Adults are free. Pre-register below or pay at the door.