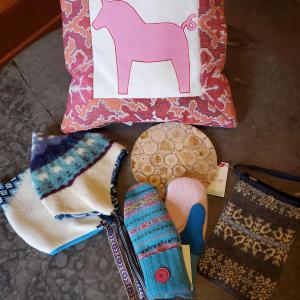 Discover the many ways of creative reuse at this special museum craft fair! Local artists and craft vendors will show how they have taken "reduce, reuse, and recycle" to the next level. Take the opportunity to do some early holiday shopping while doing something good for the planet. You might even find inspiration for your own creativity. $5 craft fair admission, free for children under 12. Admission includes access to the museum. 
Are you interested in being a vendor? Find a PDF with information down below. 
For further questions, contact Lauren Burnham at lburnham@americanswedish.org.