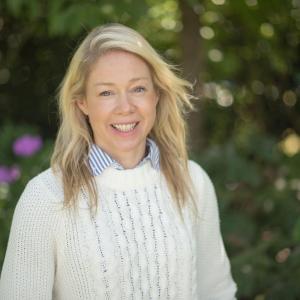 The American Swedish Historical Museum is proud to partner with nutritionist and cook book author Amy von Sydow Green to bring her expertly crafted recipes and knowledge straight to your kitchen! Amy will lead participants through each recipe step-by-step via this Zoom Cook-A-Long program answering your questions along the way.
Join Amy this month for a special recipe designed for kids in the kitchen! Families will be making delicious "semla"-inspired cupcakes together, a fun and easy family baking project. The cupcakes have cardamom in them to give that special Swedish touch with whipped cream frosting. Bring out your pan, whisk, and prepare for some mess - Amy and her kids cannot wait to bake these treats. We will also being doing crafts while we wait for our cupcakes to bake!
Participants will receive the full recipes with ingredient list, a list of materials for the crafts and a link to the Zoom class. You can choose to cook along with Amy or watch her demonstration and give the recipe a try later. Space in class is limited to 15 participants, so book your spot early! $15 for members and $20 for nonmembers.