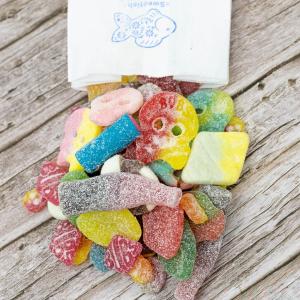 Easter witches, feathered branches, paper mâché eggs, and candy scavenger hunts? Sweden certainly has some unique ways of celebrating Easter! Join ASHM and Sweetish Candy as we explore these traditions. Swedish candy expert and store founder Tyler Graybeal will lead a tasting of treats that you will want to be sure end up in your basket this year! The event costs $20 for members and $25 for non-members. Registration includes one candy kit.
Candy kits for the event can be picked up at either ASHM or the Sweetish Candy Store Fulfillment Center.

-American Swedish Historical Museum
1900 Pattison Ave. Philadelphia PA 19145 - Tuesday-Friday 10am-4pm or Weekends 12pm-4pm

-Sweetish Candy Store Fulfillment Center 
278 Garnet Run Drive, Lancaster PA 17601 - Monday-Friday 9am-6pm
The registration deadline for mail orders is now closed.