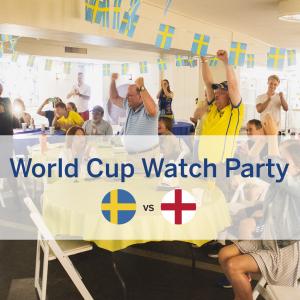 After beating Switzerland 1-0, Sweden advances to the World Cup quarter finals for the first time in 24 years! 

We are super excited for the upcoming Sweden vs. England game on Saturday, July 7, and we invite everyone to watch it with us on our big screen projector in the Josef Frank Gallery! The museum will open at 9am, and the game starts at 10am. Fika (Swedish pancakes and cinnamon bread) will be available for purchase.
Tickets are included with general museum admission, no pre-registration required.