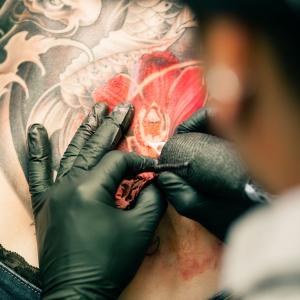 ASHM welcomes the Villain Arts Tattoo Convention to Philadelphia with an evening reception to view the exhibition Tattoo: Identity Through Ink. Artists, fans, and body art culture enthusiasts are welcome to gather for this DJ-ed reception exploring the Museum and exhibition. Tattoo: Identity Through Ink tells the story of why people have adorned their bodies with tattoos for more than 5,000 years and highlights influential artists such as Amund Dietzel, the "Master of Milwaukee," and Crazy Philadelphia Eddie.
This is a free event. Food will be available for purchase, and a cash bar will be presented in partnership with Yards Brewery.
* Please note that due to the City of Philadelphia COVID regulations; Masks are required to enter the Museum, and proof of vaccination is needed to enter the food and drink area.